#1 in Kid's Robot Fiction!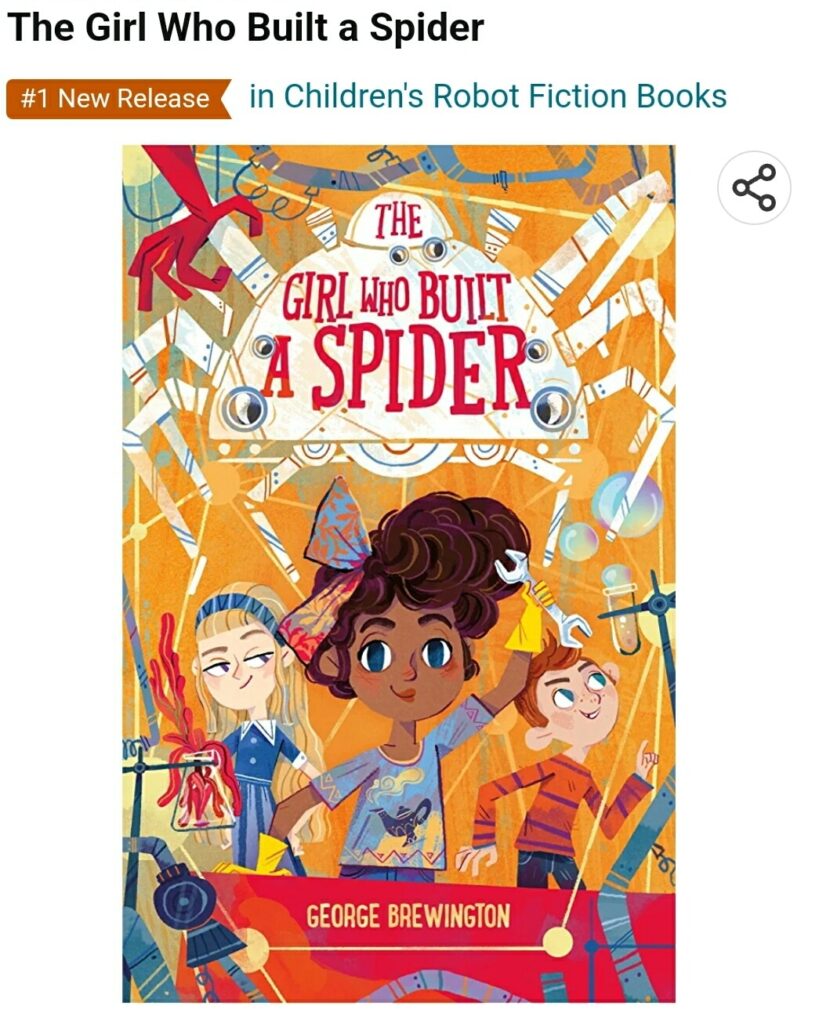 This is a first for me. I've never topped an Amazon List before! Even if my spider-building friend stays on top for just a few days, I will still be very proud of her. Not just because word is spreading about her story, but also because so many readers are supporting my work.
I want to thank every one of you. When I had no readers, I still wrote. I had to else I would go mad. But I much prefer sharing a story with others. It's far more fun.
Waking up to wonderful news like this makes me realize that we writers and readers really are a community. A thoughtful community. A passionate bunch that love each others' words. We read each other's stuff and we want to talk about it. Social media, for all the trouble it causes, does give us a forum to discuss these stories together, and for that I am grateful.
I hope you all like this robot story. It's about friendship formed under competitive and dangerous circumstances. It's about brilliant inventors who love their creations and want to save this fragile planet. It's about robots trying to fulfill their father's wishes. It's about family. It's about bubbles. It's about slime.
I would love to hear what you're writing about. If this website could fulfill my wishes, it would become a forum to discuss wonderful and wild stories.
I hope you keep writing. I hope you keep trying. I would love to read your story. Especially if it's about robots.
~ George 12/22/22